Fall Retreat
A time of relationship-building, Bible study, Sabbath rest, hiking, and worship
Montreat College Conference
In early January, we gather with college students from across the country at the Montreat Conference Center in the mountains of western North Carolina. Together we worship, hear inspiring speakers, meet in small groups, and enjoy free time. We stay with other college students from the state in the South Carolina Home.
Mission Trip
This trip is an opportunity to put our faith into action. Through a week of service during spring break, we encounter Christ in the lives and stories of the people we meet. We return transformed and renewed for making a difference in our own community. Past trip locations have included Little Rock, New Orleans, Wilmington, Baltimore, and Washington DC.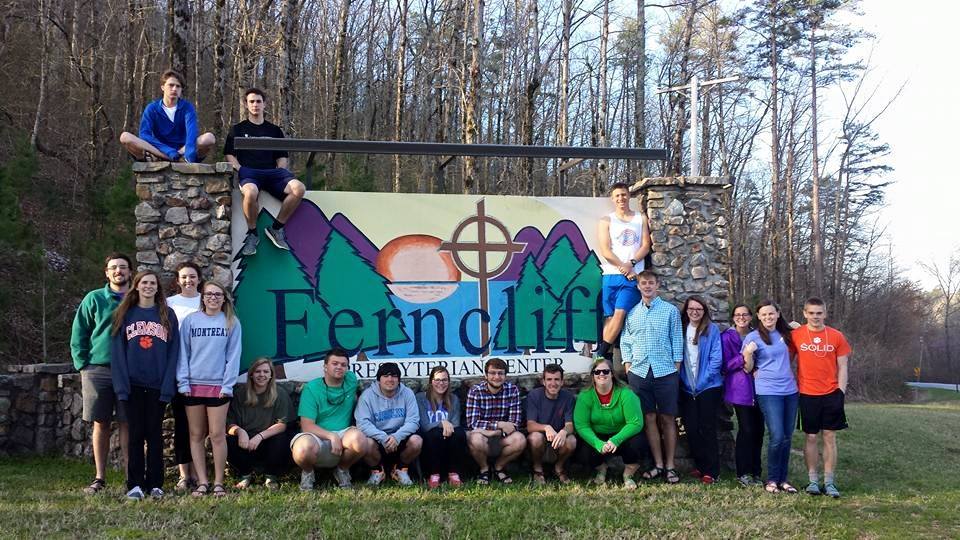 Semi-Formal
Want to dress up and dance the night away with some of your closest friends? Well, you are in luck because PSA has a semi-formal each spring!
Beach Week
This trip is a time for students to relax and unwind after a stressful finals week. It is full of sun and fun on the beach, mini golf, seafood, and making memories with the amazing PSA family.